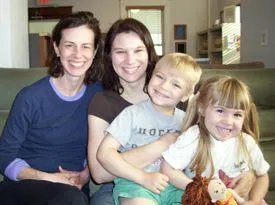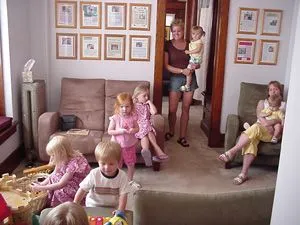 ---
When I got pregnant I started to see Dr. Sherri because of my back pain. I had just amazing results! I had an adjustment 4 days before I gave birth to a beautiful baby girl. The adjustment helped my body to be as ready as possible for what labor and birth would be doing. My baby had trouble breastfeeding on one side. After one visit to Dr. Sherri, she nursed like a champ and never had any more problems. Thanks to Dr. Rob and Dr. Sherri I am now on my way to the best physical health of my life!"
Tara B.
Tecumseh, MI
---
When our son, Zane had his first EAR INFECTION at 11 1/2 months, we found ourselves not knowing what to do. After repeated antibiotics (4 in 6 weeks), I had enough! That's when we came to Dr. Borer. After one adjustment Zane's ears were not only infection free, but had no fluid in them either. Our skeptical M.D. couldn't believe it! Now, three months later the ear infections are still gone and we have our happy boy! Thanks Dr. Rob!
Chris W. (mom)
Saline, MI
---
---

I was put into chiropractic care by my parents, and I was skeptical. But after 6 weeks, the ASTHMA problems that I have been experiencing since I was 2 years old (having to use an rescue inhaler after any type of physical exertion and being rushed to the ER 1-2/year when even that didn't restore normal breathing) have completely gone away.
William D.
Ypsilanti, MI
---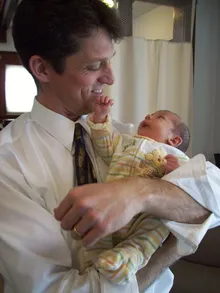 ---

When my second son was born he was pretty fussy, and wanted to nurse for hours at a time. He clamped down hard and in a few weeks it got more difficult for him to nurse. NURSING SESSIONS turned into wrestling matches. I brought him to see Dr. Sherri when he was 3 months old. After his first adjustment, he nursed easily and happily and dropped off to sleep. I nearly cried with relief!
Lucinda Martinelli (mom)
Ann Arbor, MI
---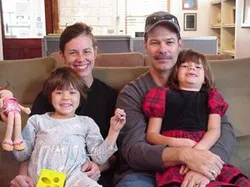 ---
My 9 month old daughter had suffered from 7 ear infections over a 3 month period and I was searching for anything to help ease her pain. She was quickly becoming immune to the antibiotics. As you know after only 2 visits she was rid of her ear infections. She is now 25 months and hasn't had another ear infection since.
Stephanie D. (mom)
Ann Arbor, MI
---